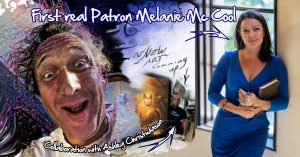 Als je in het Nederlands wil lezen open dan deze Blog in Google Crome die zal het automatisch voor je vertalen.
Wenn Sie diesen Blog auf Deutsch lesen möchten, öffnen Sie diese Seite in Google Chrome, die wird es automatisch übersetzen.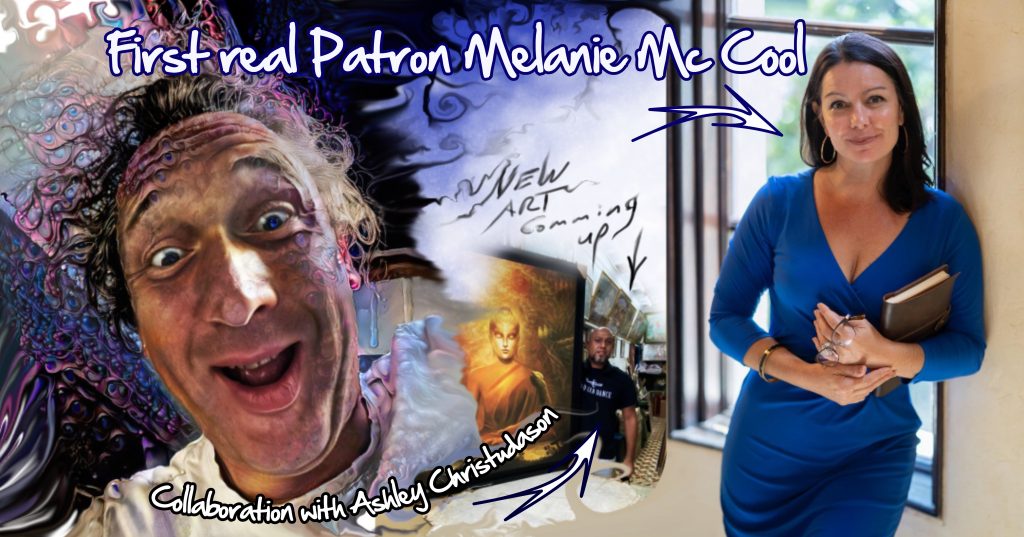 Hi I have al lot to tell you,
but first how do you like the new Blog style? Short and quick with the option to read more if you want to? I thought it was pretty klever of me, if I say so myself. 😄
So what's the news?
This is what I added to my website…
There was once a magnate from a powerful banking family who was taken with the extraordinary talent of a young artist. He was so impressed that he paid for the artist's education and even gave the young man's father a job. The wealthy patron was Lorenzo de Medici and the young artist was Michelangelo. (Bron)
I am so proud and happy with my fist real Patron Melanie MCCool, she not only supported me financially but also gave me the tools to bust the last of my limiting believes. What she does is amazing and I can highly recommend her if you want to scale up your prosperity or your earring level. Having Melanie as my patron, gave me tremendous support, because by being my patron she, as a complete stranger at the time, showed me that she believed in me and my art and I am very grateful for that. Thanks Melanie.
If you would like to support Rob van der Lei and his/our project " The De_Light Event" you might want to consider being a Patron. Feel free to contact
What else?
Ashley Christudason and I am going to collaborate in a real cool project. Ashley is an artist from Singapore and creates really marvelous digital art. We made prints on mirrors, Yes, on mirrors. Trough a special printing procedure, some parts of the artwork will be transparent and some parts will be opaque. Hopefully I am able to get them from the printing company this week. We wanted to get them sooner but couldn't get away because of the floods in our area.
If I have the prints, I am going to ad some additional paints to accentuate and ad my personal touch to the art-pieces. One of the artworks of Ashley (we do two) I have also added some parts digitally. We really collaborated there , I added some parts but in, or close to Ashley's style. Always checking with him, if this meets his/our high standart of art making. Taking in account each others suggestions.
I speak for both of us if I say that we are really excited with the result so far and we anxious to see and show you the final result(s).
To give you an little impression about the effects I/we are aiming for, check out this previous artwork (spiegel Jannie)
Is that all?
No of course not! We are still working on the replica's of the De_Lights voor the De_Light Event 07-09-2023 and we hope to show you more in the near future. Keep an eye on my instagram .
In the meantime I finished a memorial painting. That got really good received by the next of kin. The mother gave me a thousand kisses to thank me. I also painted an Urn for the parents of a 27 year old boy, who obviously died much to soon. They were also very grateful. Painting the Urns is a bit of a challenge, because there is a limiting time to do the art and therefore I have to make do with the pictures I get, not to mention the rounded shape of the urn. But therefore I get a lot of freedom to create it the way I think it should be, like with the memorial paintings, that's always good and gives the appropriate result, Triggering a loving and happy memories of those who have past away.
❤️Man! I love my job!❤️