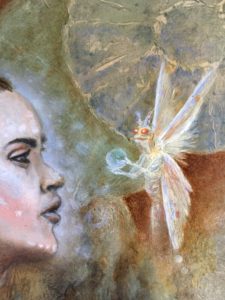 The worlds Rob van der Lei invites the viewer to dream up stories.
World with foreign tastes and flavors where strange creatures and symbols float trough a mystical landscape that has an almost under water world feel to it.
Transparent shapes and mystical mists spark stories that are sometimes dark sometimes light and sometimes melancholic but always invites to discover more.
The story we tell ourselves impacts our lives. Let Rob ignite the story of your live.