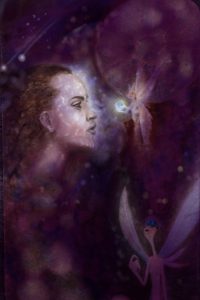 Have you been copying other artist or paint or draw what you see, but would you like to find your own voice. Take you art to the next level. Is there something holding you back but you don't seem to figure out what exactly it is. Let me help you find the answer. I know that the you have the answer within you.
I have bin there too. Second guessing if your art is good enough, if it's galerie worthy, original enough, need more black and white, real art should be made in oils, or be more crazy, or be more…, or be less…
How should I show myself to the world, and,…. and,…
Then I saw "the light" so to speak. No more questions, no more fears. But why did it take me more than 40 years to find this? Well I think that's for you, first I had to resolve all my blocks to be able to help you with yours.
First, remove the beam out of your own eye, and then you can see clearly to remove the speck out of your brother's eye. is a text from the Bijbel. And believe me, I know how much it hurts to have this proverbial beam in your eye and how good it feels if it's finally removed and you have found your own voice.